Easy product returns
Buy a product and check it in your own time, at home.
You can return the product without providing a reason within 14 days.
Show details
14 days for

a return
Your satisfaction is very important to us, therefore you can make a return without providing a reason within 14 days.
Free return
We care about your convenience, therefore we offer you an easy-to-use return module.
Easy returns

wizard
All returns processed by our shop are managed in a easy-to-use returns wizard which gives you the ability to send a return parcel.
If you already fell in love with this SUMMER bestseller - Versa mini - here is another chance to be in love once again !
CAVALI dress is her younger sister in 2 new colors and patterns - but trust us even we can not decide which one is the best one.
Maybe in this case you should get them all? :)
The highest quality, made with attention to EVERY detail. And this soft material of dress will make you feel so comfy and luxuriously.
Last but not least you wont pass unnoticed - you'll thank us later.
Print inspired by the best fashion brands
Neckline in the V
MINI length
Long Sleeve
Subtle material
Material composition: 100% polyester - do not let it fool you - the material is not distinguished from silk!
Tying at the waist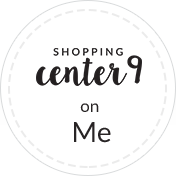 CAVALI GOLD MINI DRESS styled by the SC9 on Me! community
<blockquote class="instagram-media" style="background: #FFF; border: 0; border-radius: 3px; box-shadow: 0 0 1px 0 rgba(0,0,0,0.5),0 1px 10px 0 rgba(0,0,0,0.15); margin: 1px; max-width: 540px; min-width: 326px; padding: 0; width: calc(100% - 2px);" data-instgrm-permalink="https://www.instagram.com/p/BnjcqY5j0iS/?utm_source=ig_embed_loading" data-instgrm-version="12"> <div style="padding: 16px;"> <div style="display: flex; flex-direction: row; align-items: center;"> <div style="background-color: #f4f4f4; border-radius: 50%; flex-grow: 0; height: 40px; margin-right: 14px; width: 40px;"></div> <div style="display: flex; flex-direction: column; flex-grow: 1; justify-content: center;"> <div style="background-color: #f4f4f4; border-radius: 4px; flex-grow: 0; height: 14px; margin-bottom: 6px; width: 100px;"></div> <div style="background-color: #f4f4f4; border-radius: 4px; flex-grow: 0; height: 14px; width: 60px;"></div> </div> </div> <div style="padding: 19% 0;"></div> <div style="display: block; height: 50px; margin: 0 auto 12px; width: 50px;"></div> <div style="padding-top: 8px;"> <div style="color: #3897f0; font-family: Arial,sans-serif; font-size: 14px; font-style: normal; font-weight: 550; line-height: 18px;">Wyświetl ten post na Instagramie.</div> </div> <p style="color: #c9c8cd; font-family: Arial,sans-serif; font-size: 14px; line-height: 17px; margin-bottom: 0; margin-top: 8px; overflow: hidden; padding: 8px 0 7px; text-align: center; text-overflow: ellipsis; white-space: nowrap;"><a style="color: #c9c8cd; font-family: Arial,sans-serif; font-size: 14px; font-style: normal; font-weight: normal; line-height: 17px; text-decoration: none;" href="https://www.instagram.com/p/BnjcqY5j0iS/?utm_source=ig_embed_loading" target="_blank">Post udostępniony przez Kasia | Austria - Poland (@katekijo)</a> <time style="font-family: Arial,sans-serif; font-size: 14px; line-height: 17px;" datetime="2018-09-10T17:24:29+00:00">Wrz 10, 2018 o 10:24 PDT</time></p> </div> </blockquote> <script src="//www.instagram.com/embed.js" async=""></script>
<blockquote class="instagram-media" style="background: #FFF; border: 0; border-radius: 3px; box-shadow: 0 0 1px 0 rgba(0,0,0,0.5),0 1px 10px 0 rgba(0,0,0,0.15); margin: 1px; max-width: 540px; min-width: 326px; padding: 0; width: calc(100% - 2px);" data-instgrm-permalink="https://www.instagram.com/p/BnvK-TuH2x-/?utm_source=ig_embed_loading" data-instgrm-version="12"> <div style="padding: 16px;"> <div style="display: flex; flex-direction: row; align-items: center;"> <div style="background-color: #f4f4f4; border-radius: 50%; flex-grow: 0; height: 40px; margin-right: 14px; width: 40px;"></div> <div style="display: flex; flex-direction: column; flex-grow: 1; justify-content: center;"> <div style="background-color: #f4f4f4; border-radius: 4px; flex-grow: 0; height: 14px; margin-bottom: 6px; width: 100px;"></div> <div style="background-color: #f4f4f4; border-radius: 4px; flex-grow: 0; height: 14px; width: 60px;"></div> </div> </div> <div style="padding: 19% 0;"></div> <div style="display: block; height: 50px; margin: 0 auto 12px; width: 50px;"></div> <div style="padding-top: 8px;"> <div style="color: #3897f0; font-family: Arial,sans-serif; font-size: 14px; font-style: normal; font-weight: 550; line-height: 18px;">Wyświetl ten post na Instagramie.</div> </div> <p style="color: #c9c8cd; font-family: Arial,sans-serif; font-size: 14px; line-height: 17px; margin-bottom: 0; margin-top: 8px; overflow: hidden; padding: 8px 0 7px; text-align: center; text-overflow: ellipsis; white-space: nowrap;"><a style="color: #c9c8cd; font-family: Arial,sans-serif; font-size: 14px; font-style: normal; font-weight: normal; line-height: 17px; text-decoration: none;" href="https://www.instagram.com/p/BnvK-TuH2x-/?utm_source=ig_embed_loading" target="_blank">Post udostępniony przez Anastasia-Asyia (@donnaanastasia_official)</a> <time style="font-family: Arial,sans-serif; font-size: 14px; line-height: 17px;" datetime="2018-09-15T06:40:49+00:00">Wrz 14, 2018 o 11:40 PDT</time></p> </div> </blockquote> <script src="//www.instagram.com/embed.js" async=""></script>
<blockquote class="instagram-media" style="background: #FFF; border: 0; border-radius: 3px; box-shadow: 0 0 1px 0 rgba(0,0,0,0.5),0 1px 10px 0 rgba(0,0,0,0.15); margin: 1px; max-width: 540px; min-width: 326px; padding: 0; width: calc(100% - 2px);" data-instgrm-permalink="https://www.instagram.com/p/BnjRfpBjAuK/?utm_source=ig_embed_loading" data-instgrm-version="12"> <div style="padding: 16px;"> <div style="display: flex; flex-direction: row; align-items: center;"> <div style="background-color: #f4f4f4; border-radius: 50%; flex-grow: 0; height: 40px; margin-right: 14px; width: 40px;"></div> <div style="display: flex; flex-direction: column; flex-grow: 1; justify-content: center;"> <div style="background-color: #f4f4f4; border-radius: 4px; flex-grow: 0; height: 14px; margin-bottom: 6px; width: 100px;"></div> <div style="background-color: #f4f4f4; border-radius: 4px; flex-grow: 0; height: 14px; width: 60px;"></div> </div> </div> <div style="padding: 19% 0;"></div> <div style="display: block; height: 50px; margin: 0 auto 12px; width: 50px;"></div> <div style="padding-top: 8px;"> <div style="color: #3897f0; font-family: Arial,sans-serif; font-size: 14px; font-style: normal; font-weight: 550; line-height: 18px;">Wyświetl ten post na Instagramie.</div> </div> <p style="color: #c9c8cd; font-family: Arial,sans-serif; font-size: 14px; line-height: 17px; margin-bottom: 0; margin-top: 8px; overflow: hidden; padding: 8px 0 7px; text-align: center; text-overflow: ellipsis; white-space: nowrap;"><a style="color: #c9c8cd; font-family: Arial,sans-serif; font-size: 14px; font-style: normal; font-weight: normal; line-height: 17px; text-decoration: none;" href="https://www.instagram.com/p/BnjRfpBjAuK/?utm_source=ig_embed_loading" target="_blank">Post udostępniony przez Kasia | Austria - Poland (@katekijo)</a> <time style="font-family: Arial,sans-serif; font-size: 14px; line-height: 17px;" datetime="2018-09-10T15:46:54+00:00">Wrz 10, 2018 o 8:46 PDT</time></p> </div> </blockquote> <script src="//www.instagram.com/embed.js" async=""></script>
<blockquote class="instagram-media" style="background: #FFF; border: 0; border-radius: 3px; box-shadow: 0 0 1px 0 rgba(0,0,0,0.5),0 1px 10px 0 rgba(0,0,0,0.15); margin: 1px; max-width: 540px; min-width: 326px; padding: 0; width: calc(100% - 2px);" data-instgrm-permalink="https://www.instagram.com/p/BnonAjwHzCO/?utm_source=ig_embed_loading" data-instgrm-version="12"> <div style="padding: 16px;"> <div style="display: flex; flex-direction: row; align-items: center;"> <div style="background-color: #f4f4f4; border-radius: 50%; flex-grow: 0; height: 40px; margin-right: 14px; width: 40px;"></div> <div style="display: flex; flex-direction: column; flex-grow: 1; justify-content: center;"> <div style="background-color: #f4f4f4; border-radius: 4px; flex-grow: 0; height: 14px; margin-bottom: 6px; width: 100px;"></div> <div style="background-color: #f4f4f4; border-radius: 4px; flex-grow: 0; height: 14px; width: 60px;"></div> </div> </div> <div style="padding: 19% 0;"></div> <div style="display: block; height: 50px; margin: 0 auto 12px; width: 50px;"></div> <div style="padding-top: 8px;"> <div style="color: #3897f0; font-family: Arial,sans-serif; font-size: 14px; font-style: normal; font-weight: 550; line-height: 18px;">Wyświetl ten post na Instagramie.</div> </div> <p style="color: #c9c8cd; font-family: Arial,sans-serif; font-size: 14px; line-height: 17px; margin-bottom: 0; margin-top: 8px; overflow: hidden; padding: 8px 0 7px; text-align: center; text-overflow: ellipsis; white-space: nowrap;"><a style="color: #c9c8cd; font-family: Arial,sans-serif; font-size: 14px; font-style: normal; font-weight: normal; line-height: 17px; text-decoration: none;" href="https://www.instagram.com/p/BnonAjwHzCO/?utm_source=ig_embed_loading" target="_blank">Post udostępniony przez Anastasia-Asyia (@donnaanastasia_official)</a> <time style="font-family: Arial,sans-serif; font-size: 14px; line-height: 17px;" datetime="2018-09-12T17:31:06+00:00">Wrz 12, 2018 o 10:31 PDT</time></p> </div> </blockquote> <script src="//www.instagram.com/embed.js" async=""></script>
<blockquote class="instagram-media" style="background: #FFF; border: 0; border-radius: 3px; box-shadow: 0 0 1px 0 rgba(0,0,0,0.5),0 1px 10px 0 rgba(0,0,0,0.15); margin: 1px; max-width: 540px; min-width: 326px; padding: 0; width: calc(100% - 2px);" data-instgrm-permalink="https://www.instagram.com/p/Bn8s_jIHrtc/?utm_source=ig_embed_loading" data-instgrm-version="12"> <div style="padding: 16px;"> <div style="display: flex; flex-direction: row; align-items: center;"> <div style="background-color: #f4f4f4; border-radius: 50%; flex-grow: 0; height: 40px; margin-right: 14px; width: 40px;"></div> <div style="display: flex; flex-direction: column; flex-grow: 1; justify-content: center;"> <div style="background-color: #f4f4f4; border-radius: 4px; flex-grow: 0; height: 14px; margin-bottom: 6px; width: 100px;"></div> <div style="background-color: #f4f4f4; border-radius: 4px; flex-grow: 0; height: 14px; width: 60px;"></div> </div> </div> <div style="padding: 19% 0;"></div> <div style="display: block; height: 50px; margin: 0 auto 12px; width: 50px;"></div> <div style="padding-top: 8px;"> <div style="color: #3897f0; font-family: Arial,sans-serif; font-size: 14px; font-style: normal; font-weight: 550; line-height: 18px;">Wyświetl ten post na Instagramie.</div> </div> <p style="color: #c9c8cd; font-family: Arial,sans-serif; font-size: 14px; line-height: 17px; margin-bottom: 0; margin-top: 8px; overflow: hidden; padding: 8px 0 7px; text-align: center; text-overflow: ellipsis; white-space: nowrap;"><a style="color: #c9c8cd; font-family: Arial,sans-serif; font-size: 14px; font-style: normal; font-weight: normal; line-height: 17px; text-decoration: none;" href="https://www.instagram.com/p/Bn8s_jIHrtc/?utm_source=ig_embed_loading" target="_blank">Post udostępniony przez Anastasia-Ася (@donnaanastasia_official)</a> <time style="font-family: Arial,sans-serif; font-size: 14px; line-height: 17px;" datetime="2018-09-20T12:48:12+00:00">Wrz 20, 2018 o 5:48 PDT</time></p> </div> </blockquote> <script src="//www.instagram.com/embed.js" async=""></script>