Easy product returns
Buy a product and check it in your own time, at home.
You can return the product without providing a reason within 14 days.
Show details
14 days for

a return
Your satisfaction is very important to us, therefore you can make a return without providing a reason within 14 days.
Free return
We care about your convenience, therefore we offer you an easy-to-use return module.
Easy returns

wizard
All returns processed by our shop are managed in a easy-to-use returns wizard which gives you the ability to send a return parcel.
This product is available in our stores
You can buy this product without placing an online order at one of our stores in your area. Check where the product is in stock.
Check availability
Our BASIC LONGSLEEVE STRIPES will be perfect with all Your outifts! 
The cotton with elastane combination and very oversize fit is so comfy to wear even on hot days.
And GIRLS who doesn't like stripes?!
Material composition: 94% cotton, 6% elastane,
Long Sleeve
Size: ONE SIZE
OVERSIZE form
Timeless striped pattern
Made in Poland by Shopping Center 9
Colour

:

Black

PASKI

:

1

Basicline

:

BASIC line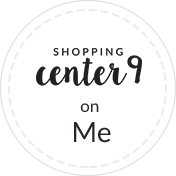 BLACK BASIC LONGSLEEVE STRIPES styled by the SC9 on Me! community
<blockquote class="instagram-media" style="background: #FFF; border: 0; border-radius: 3px; box-shadow: 0 0 1px 0 rgba(0,0,0,0.5),0 1px 10px 0 rgba(0,0,0,0.15); margin: 1px; max-width: 540px; min-width: 326px; padding: 0; width: calc(100% - 2px);" data-instgrm-permalink="https://www.instagram.com/p/Bo9ngXKl_XF/?utm_source=ig_embed&amp;utm_medium=loading" data-instgrm-version="12"> <div style="padding: 16px;"> <div style="display: flex; flex-direction: row; align-items: center;"> <div style="background-color: #f4f4f4; border-radius: 50%; flex-grow: 0; height: 40px; margin-right: 14px; width: 40px;"></div> <div style="display: flex; flex-direction: column; flex-grow: 1; justify-content: center;"> <div style="background-color: #f4f4f4; border-radius: 4px; flex-grow: 0; height: 14px; margin-bottom: 6px; width: 100px;"></div> <div style="background-color: #f4f4f4; border-radius: 4px; flex-grow: 0; height: 14px; width: 60px;"></div> </div> </div> <div style="padding: 19% 0;"></div> <div style="display: block; height: 50px; margin: 0 auto 12px; width: 50px;"></div> <div style="padding-top: 8px;"> <div style="color: #3897f0; font-family: Arial,sans-serif; font-size: 14px; font-style: normal; font-weight: 550; line-height: 18px;">Wyświetl ten post na Instagramie.</div> </div> <p style="color: #c9c8cd; font-family: Arial,sans-serif; font-size: 14px; line-height: 17px; margin-bottom: 0; margin-top: 8px; overflow: hidden; padding: 8px 0 7px; text-align: center; text-overflow: ellipsis; white-space: nowrap;"><a style="color: #c9c8cd; font-family: Arial,sans-serif; font-size: 14px; font-style: normal; font-weight: normal; line-height: 17px; text-decoration: none;" href="https://www.instagram.com/p/Bo9ngXKl_XF/?utm_source=ig_embed&amp;utm_medium=loading" target="_blank">Post udostępniony przez
<blockquote class="instagram-media" style="background: #FFF; border: 0; border-radius: 3px; box-shadow: 0 0 1px 0 rgba(0,0,0,0.5),0 1px 10px 0 rgba(0,0,0,0.15); margin: 1px; max-width: 540px; min-width: 326px; padding: 0; width: calc(100% - 2px);" data-instgrm-permalink="https://www.instagram.com/p/Bt0hJubB2Zw/?utm_source=ig_embed&amp;utm_medium=loading" data-instgrm-version="12"> <div style="padding: 16px;"> <div style="display: flex; flex-direction: row; align-items: center;"> <div style="background-color: #f4f4f4; border-radius: 50%; flex-grow: 0; height: 40px; margin-right: 14px; width: 40px;"></div> <div style="display: flex; flex-direction: column; flex-grow: 1; justify-content: center;"> <div style="background-color: #f4f4f4; border-radius: 4px; flex-grow: 0; height: 14px; margin-bottom: 6px; width: 100px;"></div> <div style="background-color: #f4f4f4; border-radius: 4px; flex-grow: 0; height: 14px; width: 60px;"></div> </div> </div> <div style="padding: 19% 0;"></div> <div style="display: block; height: 50px; margin: 0 auto 12px; width: 50px;"></div> <div style="padding-top: 8px;"> <div style="color: #3897f0; font-family: Arial,sans-serif; font-size: 14px; font-style: normal; font-weight: 550; line-height: 18px;">Wyświetl ten post na Instagramie.</div> </div> <p style="color: #c9c8cd; font-family: Arial,sans-serif; font-size: 14px; line-height: 17px; margin-bottom: 0; margin-top: 8px; overflow: hidden; padding: 8px 0 7px; text-align: center; text-overflow: ellipsis; white-space: nowrap;"><a style="color: #c9c8cd; font-family: Arial,sans-serif; font-size: 14px; font-style: normal; font-weight: normal; line-height: 17px; text-decoration: none;" href="https://www.instagram.com/p/Bt0hJubB2Zw/?utm_source=ig_embed&amp;utm_medium=loading" target="_blank">Post udostępniony przez Karolina Siech
<blockquote class="instagram-media" style="background: #FFF; border: 0; border-radius: 3px; box-shadow: 0 0 1px 0 rgba(0,0,0,0.5),0 1px 10px 0 rgba(0,0,0,0.15); margin: 1px; max-width: 658px; padding: 0; width: calc(100% - 2px);" data-instgrm-version="7"> <div style="padding: 8px;"> <div style="background: #F8F8F8; line-height: 0; margin-top: 40px; padding: 50.0% 0; text-align: center; width: 100%;"> <div style="background: url(data:image/png; base64,ivborw0kggoaaaansuheugaaacwaaaascamaaaapwqozaaaabgdbtueaalgpc/xhbqaaaafzukdcak7ohokaaaamuexurczmzpf399fx1+bm5mzy9amaaadisurbvdjlvzxbesmgces5/p8/t9furvcrmu73jwlzosgsiizurcjo/ad+eqjjb4hv8bft+idpqocx1wjosbfhh2xssxeiyn3uli/6mnree07uiwjev8ueowds88ly97kqytlijkktuybbruayvh5wohixmpi5we58ek028czwyuqdlkpg1bkb4nnm+veanfhqn1k4+gpt6ugqcvu2h2ovuif/gwufyy8owepdyzsa3avcqpvovvzzz2vtnn2wu8qzvjddeto90gsy9mvlqtgysy231mxry6i2ggqjrty0l8fxcxfcbbhwrsyyaaaaaelftksuqmcc); display: block; height: 44px; margin: 0 auto -44px; position: relative; top: -22px; width: 44px;"></div> </div> <p style="color: #c9c8cd; font-family: Arial,sans-serif; font-size: 14px; line-height: 17px; margin-bottom: 0; margin-top: 8px; overflow: hidden; padding: 8px 0 7px; text-align: center; text-overflow: ellipsis; white-space: nowrap;"><a style="color: #c9c8cd; font-family: Arial,sans-serif; font-size: 14px; font-style: normal; font-weight: normal; line-height: 17px; text-decoration: none;" href="https://www.instagram.com/p/BYvk0xEBXMc/" target="_blank">Post udostępniony przez Shopping Center 9 (@shoppingcenter9)</a> <time style="font-family: Arial,sans-serif; font-size: 14px; line-height: 17px;" datetime="2017-09-07T14:35:47+00:00">7 Wrz, 2017 o 7:35 PDT</time></p> </div> </blockquote> <script src="//platform.instagram.com/en_US/embeds.js" async=""></script>
<blockquote class="instagram-media" style="background: #FFF; border: 0; border-radius: 3px; box-shadow: 0 0 1px 0 rgba(0,0,0,0.5),0 1px 10px 0 rgba(0,0,0,0.15); margin: 1px; max-width: 540px; min-width: 326px; padding: 0; width: calc(100% - 2px);" data-instgrm-permalink="https://www.instagram.com/p/Bn8jMaElmUa/?utm_source=ig_embed&amp;utm_medium=loading" data-instgrm-version="12"> <div style="padding: 16px;"> <div style="display: flex; flex-direction: row; align-items: center;"> <div style="background-color: #f4f4f4; border-radius: 50%; flex-grow: 0; height: 40px; margin-right: 14px; width: 40px;"></div> <div style="display: flex; flex-direction: column; flex-grow: 1; justify-content: center;"> <div style="background-color: #f4f4f4; border-radius: 4px; flex-grow: 0; height: 14px; margin-bottom: 6px; width: 100px;"></div> <div style="background-color: #f4f4f4; border-radius: 4px; flex-grow: 0; height: 14px; width: 60px;"></div> </div> </div> <div style="padding: 19% 0;"></div> <div style="display: block; height: 50px; margin: 0 auto 12px; width: 50px;"></div> <div style="padding-top: 8px;"> <div style="color: #3897f0; font-family: Arial,sans-serif; font-size: 14px; font-style: normal; font-weight: 550; line-height: 18px;">Wyświetl ten post na Instagramie.</div> </div> <p style="color: #c9c8cd; font-family: Arial,sans-serif; font-size: 14px; line-height: 17px; margin-bottom: 0; margin-top: 8px; overflow: hidden; padding: 8px 0 7px; text-align: center; text-overflow: ellipsis; white-space: nowrap;"><a style="color: #c9c8cd; font-family: Arial,sans-serif; font-size: 14px; font-style: normal; font-weight: normal; line-height: 17px; text-decoration: none;" href="https://www.instagram.com/p/Bn8jMaElmUa/?utm_source=ig_embed&amp;utm_medium=loading" target="_blank">Post udostępniony przez Aleksandra Kinga Łukawska (@olcia619)</a> <time style="font-family: Arial,sans-serif; font-size: 14px; line-height: 17px;" datetime="2018-09-20T11:22:35+00:00">Wrz 20, 2018 o 4:22 PDT</time></p> </div> </blockquote> <script src="//www.instagram.com/embed.js" async=""></script>